What gets a new face every couple of years, and a different tone, too — and stalks stealthily through the dark but loves being projected big upon a glistening silver screen? Fans of Gotham City's famous purveyor of justice know the answer to that riddle, of course. Actually, after oh-so-many different iterations of the Dark Knight over the decades, the world in general does as well.
In 2022, The Batman gave us a new version, with Robert Pattinson following in the footsteps of everyone from Adam West, Michael Keaton and Val Kilmer to George Clooney, Christian Bale and Ben Affleck. In fantastic news, the moody, brooding and gloomy end result is one of the best Batman flicks yet — and, although it only hit Australian cinemas just over a month ago, RPatz's turn in the cape and cowl has now been fast-tracked to digital.
So, here's another conundrum: catch the Matt Reeves (Cloverfield, Let Me In, Dawn of the Planet of the Apes and War for the Planet of the Apes)-directed, 70s crime thriller-style superhero movie on the big screen, or settle in to watch it without leaving the house? There's no right answer, because you now have options. That said, nothing beats the cinema experience — especially for a film that makes all things Batman feel new again, as this excellent effort does.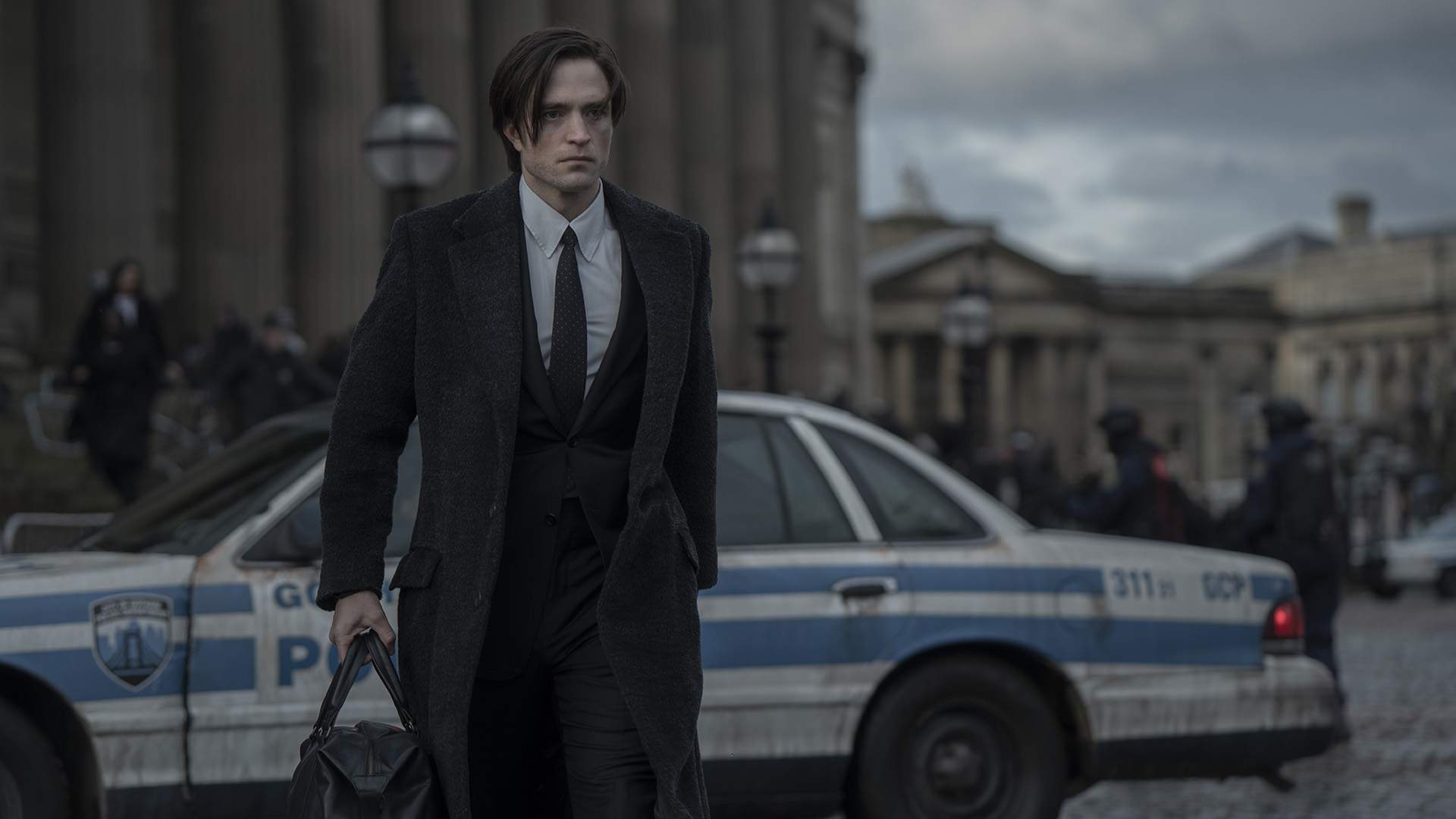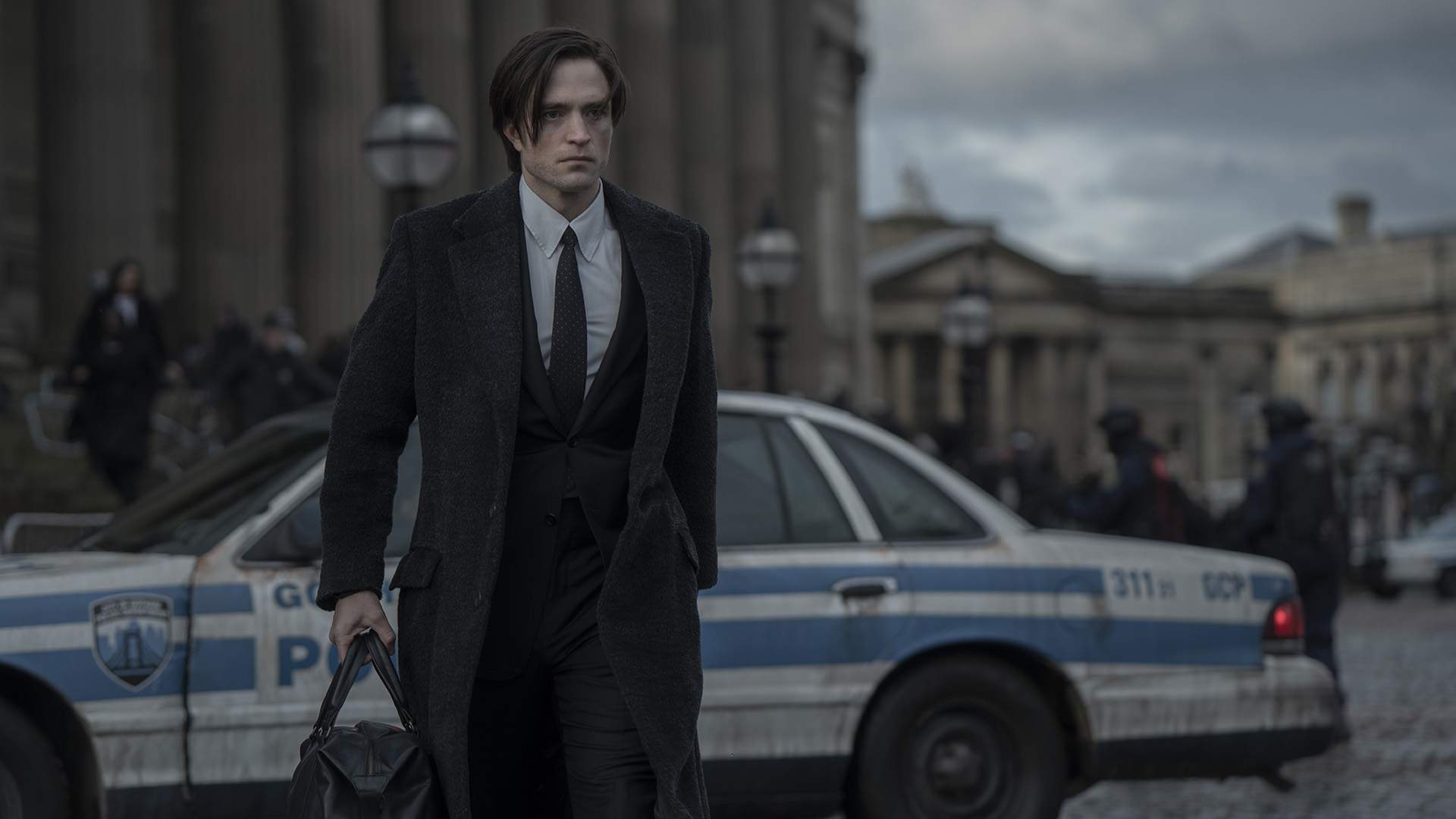 Still, if that's your couch time for tonight sorted, you'll find The Batman available to rent digitally from all the usual places. In the process, you'll also find a bruised and battered take on the vigilante, a pitch-perfect turn from Tenet star Pattinson — including far more reluctance as the titular character's alter-ego Bruce Wayne than usual, and welcomely so — and a top-notch supporting cast.
Also featured: Zoe Kravitz (Kimi) as Catwoman, Paul Dano (Escape at Dannemora) as the Riddler, Colin Farrell (he North Water) as the Penguin, Jeffrey Wright (The French Dispatch) as Commissioner Gordon and Andy Serkis (Long Shot) as Alfred Pennyworth.
No one really needs a plot synopsis for Batman films by now, but when The Batman begins (not to be confused with Batman Begins), it's with the slaying of a powerful Gotham figure. A shocking crime that scandalises the city, it leaves a traumatised boy behind, and couldn't be more influential in the detective-style tale of blood and vengeance that follows. But viewers haven't seen this story before, despite appearances. It isn't the start of pop culture's lonesome billionaire orphan's usual plight, although he's there, all dressed in black, and has an instant affinity for the sorrowful kid. Behold the first standout feat achieved by this excellent latest take on the Dark Knight (not to be confused with The Dark Knight): realising that no one needs to see Bruce Wayne's parents meet their end for what'd feel like the millionth time.
From there, The Batman follows its namesake's efforts to get to the bottom of the crime — a tricky task in Gotham, unsurprisingly. And yes, this film meant to stand completely apart from the most recent Affleck-starring DC Extended Universe version of the character. So, basically, what DC Films and Warner Bros Pictures did with Joker in 2019 — serving up a grimmer, grittier iteration of the infamous figure that has absolutely nothing to do with the rightfully hated Jared Leto version — they've done again for Batman now.
Check out the trailer for The Batman below:
[embedded content]
The Batman is currently screening in Australian cinemas, and is also available to stream online via video on demand — including via Google Play, YouTube Movies, iTunes and Prime Video. Read our full review.

Published on April 20, 2022 by Sarah Ward